Today we introduce you to 3 kickass WeChat apps making life easier for those of us living in China. They are useful, fast, and best of all easily accessible right from your WeChat timeline. Still downloading apps from the app store? Come on guys! This is China. #CHat era



RINGY
RINGY is a FREE TRANSLATION SERVICE run by a group of local Chinese volunteers fluent in English and passionate about helping expats and travelers that struggle with language barriers.
Ringy interpreters are usually online 9am-10pm Monday to Friday, and 10am-10pm Saturday and Sunday. They have a few night owls as well, so if you're in a jam during the wee hours go ahead and try messaging them! Most translation requests will be handled in a few minutes, while more complicated requests (over the phone or in-person interpretation assistance) will take slightly longer and may require an appointment in advance.
We decided to give RINGY a try. A certain neighbor of ours has been driving us insane lately…
As you can see there, we received our handy translation, which says "Hello, this is your neighbor. I was wondering if I could bother you to not have your child practice piano at 7 in the morning. At that time I am still resting. Thank you."
So on top of giving us a translation, they have phrased it in a slightly more polite way than we might have, given the circumstances. We are grateful for that!
WeChat ID: ringyringy
Baopals
Baopals is Taobao and Tmall made simple for non-Chinese speakers. You can now freely access and search the world's largest online marketplace, with over 800 million products to choose from.
We're all familiar with the magic of Taobao and Tmall, and with everything translated into English the process of looking up or browsing items, paying for them and handling delivery are made simple and much more convenient.
So, in case the message RINGY helped us translate does not work, we can hop on Baopals for Plan B…
You gotta do what you gotta do!
WeChat ID: baopals
Fresh Prints
Fresh Prints is an easy and simple WeChat app photoprinting service to print photos directly from your phone. Transfer photos like you would with your friends and pay using WeChat Wallet. Their products range from simple prints to photo calendars and our personal favorite, a custom pillow with two photos on it that folds out into a blanket.
Save time and the hassle of making the trip out to a print shop with this on-the-go service and delivery straight to your door. A portion of profits are donated to children in need of glasses in rural China with NGO Education In Sight.
To start your first order, Fresh Prints has created a coupon code exclusively for China Channel official account subscribers. Just type in 'ChCh' and follow the instructions to receive 8 free prints!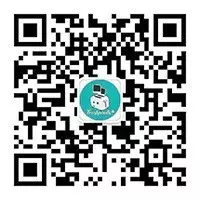 WeChat ID: kubiyin
Follow the China Channel official WeChat account by scanning the QR code below!