WeChat's latest Spring Festival update (WeChat 6.3.13) released on Feb 1st 2016 in China included 4 interesting small Spring Festival changes; we guarantee you won't have noticed all of them. Read on to find out…
WeChat 6.3.13: Your 'Moments Year in Review'
Tap the search icon at the top of WeChat chat timeline home page and select moments. You will see a new option 'Year in Review'. This provides you with a summary of the important friend's posts from last Chinese New Year till now.
If you brave enough to change your WeChat lanuage settings to Chinese (Me > Settings > General > Language) 2 further options will appear: Popular moments from last week & Music shared by friends.
We can expect to see lots more of similar WeChat social search soon. For example if you enter the subscription accounts folder and tap the top search icon, we now have a new option to browse articles read by our friends.
WeChat 6.3.13: A NEW Kind of Lucky Money
Go to any normal chat thread and send lucky money to your friend. 2 options will now appear (before there was only 1). Choose the new 'Holiday Red Packet' option.
Now you can send some lucky money with an attached photo and message in a special red envelope different from the usual one.

WeChat 6.3.13 : A Flood of Chinese New Year Stickers
The Chinese WeChat sticker store is now flooded with new Lucky Money related stickers. There's even a Kung Fu Panda Spring Festival promotional video featuring the classic WeChat Bubble Pups.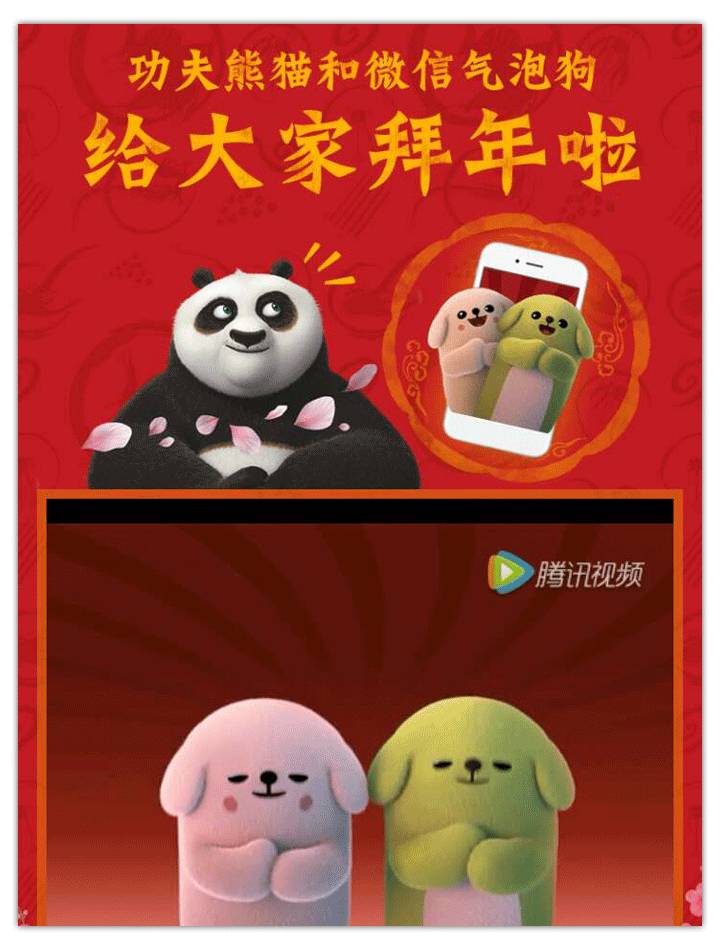 WeChat 6.3.13: WeChat Quietly Breaks Ties With QQ
Since the very early versions of WeChat in 2011 there has always been an option (in China) to import your contacts from QQ to WeChat. This feature was vitally important to the growth of WeChat in it's early years. It was quietly removed in the latest update.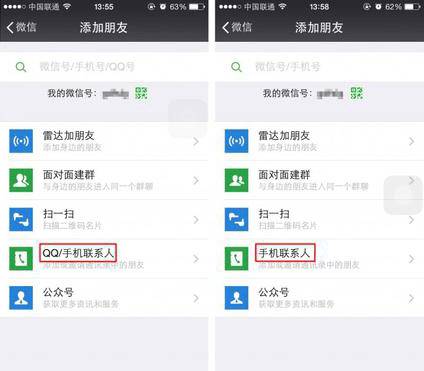 Left: Option to add QQ contacts
Right: WeChat 6.3.13 option removed
In November 2015 WeChat surpased the number of QQ monthly active users for the first time (650million vs. 639million). WeChat no longer needs the help of it's big elder brother QQ.