The latest update of WeChat (6.5.4) has an array of interesting new features. WeChat search has been significantly improved and a new type of face to face WeChat digital lucky money has been launched to welcome the Chinese New Year. Read on to get all the details on how the new features work.
6.5.4 Update
Big Updates to WeChat search 
Search is something that WeChat has traditionally struggled with. It's also something that WeChat is now making significant efforts to improve. The new look search feature which is accessible by tapping the looking glass icon on the top right
Left: Old Style Search   Right: New Style Search
The new options being: novels, music and stickers. The music option is powered by QQ music in China. It works well for well-known global artists.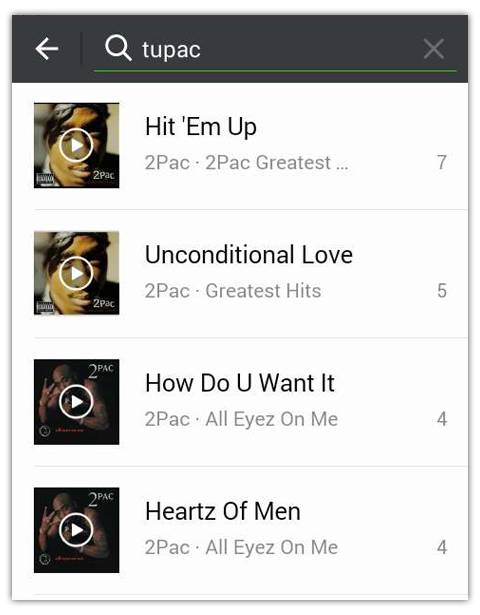 Stickers search could be useful for finding the right way to get past that awkward moment.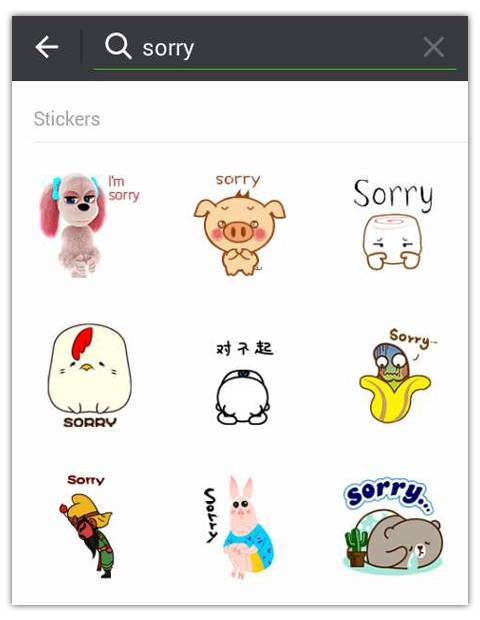 Searching for stickers in this way allows you to add the individual sticker to your personalized sticker set rather than having to download the entire set.
Unfortunately the new novels option doesn't really work well for non-Chinese search terms.
WeChat search within articles
There is now an option to search with articles for a keyword. For example you can search this article right now by tapping the … in the top right corner then selecting 'search within page'.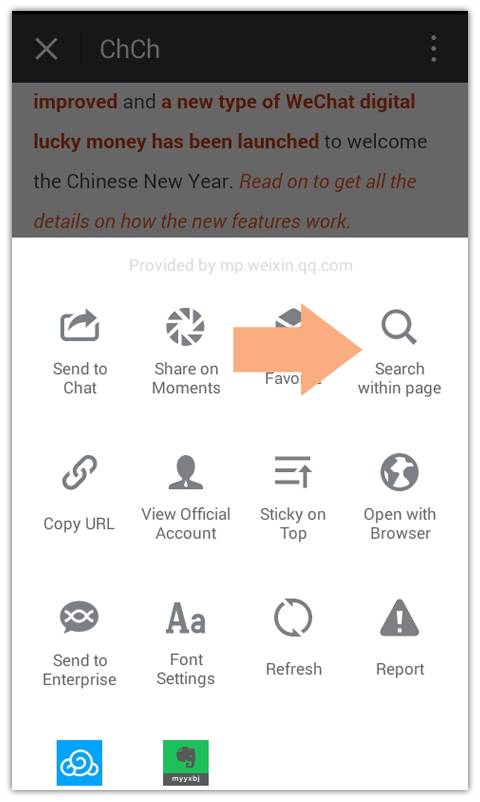 You might also notice another option in that mix which wasn't there before: Sticky on top. This now allows you to stick an article to the top of your WeChat chats timeline to finish reading later.
You can now have up to 4 notifications at the top of your timeline (see above)
1. login notification for WeChat desktop version
2. an article pinned for later reading
3. music currently playing 
4. a pinned mini program
Face to Face Lucky Money Feature
For this year's Spring Festival it seems that WeChat is going back to the old skool and releasing a new version of their super successful lucky money feature that is distinctly traditional.

Opening up the WeChat wallet will reveal the new feature first in line on the options. We set up the money amount and number of the lucky money envelopes in exactly the same way as before. The difference is…
This lucky money can't be shared in groups. The QR code updates every 1 minute so it can't be shared on moments. It can only be shared by scanning the code person to person…