Remember last Chinese New Year on WeChat? When this happened…

Above: Blurry moments photos took over WeChat during Spring Festival 2016 (previous article here)
And at the same time this happened…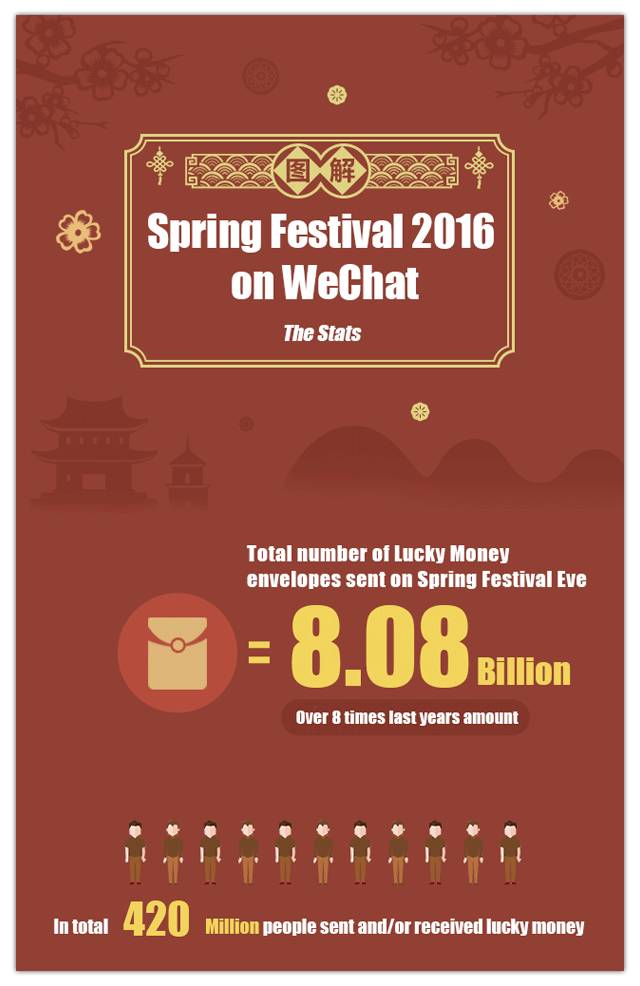 To put that into context, there are only 7 billion humans on the planet. (read our previous article here)
So what's WeChat's plan this year?
We are 46 days away from Chinese New Year at the time of writing this article (CNY 2017 falls on Jan 27th) and we've heard nothing yet of WeChat's plans for surprising us all this Chinese New Year. Or have we?
3 days ago (Dec 8th) Starbucks and WeChat made a joint announcement that WeChat pay can now be used across all of Starbuck's 2,500 stores in China with immediate effect (N.B. Alipay is still yet NOT accepted in Starbucks). More importantly though they announced a WeChat Starbucks strategic partnership to develop a new social gifting feature on WeChat in early 2017.
Yet no actual details of the secretive 'new social gifting feature' were announced.
Above: Starbucks announces the new WeChat partership
However it's clear from the WeChat team's promotion that they obviously feel this WeChat Starbucks cooperation to be rather an important one:
Above: Tencent CEO Pony Ma posting about the new WeChat & Starbucks partnership on his moments. He notes how rare it is for the WeChat team to report about partnership deals, implying there is something special about this one.
Above: Tencent & WeChat offcial accounts publishing the Starbucks news.
A history of Cooperation
Starbucks was actually the first major international brand to open a WeChat official account. The WeChat official accounts platform opened in August 2012.
Left: the original Starbucks WeChat official account (2012)  Right: The Starbucks account now (2016)
Official WeChat Starbucks Account QR code
WeChat Starbucks New Year? What does this all mean?
Could it be that China will have a massive Chinese New Year WeChat coffee gifting frenzy? Unlikely. Coffee culture although on the rise in China is still not main stream enough to form the basis of a major Spring Festival campaign for WeChat.
Whatever plan WeChat has for New Year however, they will most likely need to test their servers out at least once before the actual holiday. This is exactly what WeChat did last year when the new blurry photos feature was tested a few weeks before Spring Festival.
Spring Festival falls early this year. Let's imagine WeChat wanted to test out a new gifting feature around Christmas time so they could then roll it out to many brands a month later for Chinese New Years. Hmmm… I wonder who would be a good partner for an early Christmas campaign?
All of this is guesswork of course. The only things that's for sure is there's going to be a lot of new developments on WeChat in Dec and Jan. WeChat mini programs are looking certain to be launched this month. Most likely together with a brand spanking new WeChat Version 7.0